Home Inspector Lakeville | Home Inspection (952-583-3701)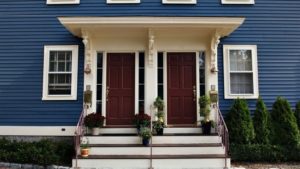 Duplexes have similar attributes as single homes have, but also carry with them shared major systems such as the electrical, plumbing, and HVAC system, as well as structural components. Home Inspector Lakeville completes a very detailed comprehensive visual inspection to the duplex from the exterior to the interior from the roof down to the foundation or even basement, if applicable. Searching for the slightest of flaws that can raise concerns down the road or immediate future, our inspector performs our duties with unbiased opinions, and will only give the facts of our findings in a detailed report.
Home Inspector Lakeville duplex inspection includes, but is not limited to the following:
– Foundation: The foundation can be poorly constructed. If any obvious signs of distress are present, the inspector will note the problems and explain in detail the issue at hand and the consequences if not repaired.
– Structure: Basic structure of any duplex can be sturdy and properly engineered, or the result of poor construction and/or years of wear. The structure could have a number of problems that vary from slight to critical.
– Basement and/or crawl space: Are inspected for durability, accessibility, and any infestations such as mold or pest damage.
– Interior and exterior walls: Walls are inspected for any signs of damage that could compromise the integrity.
– Siding: Siding is inspected for wear and tear, damage, as well as mold or pest infestations.
– Water heater: Inspected for efficiency, durability, and longevity.
– HVAC system: From the air conditioning and heating system to the air ducts and thermostat, the HVAC system is carefully inspected to ensure efficiency.
– Electrical system and network: Light fixtures, ceiling fans, outlets, light switches, and appliances are inspected for any signs of poor installation, inoperable performance, and hazardous issues that can easily occur.
– Plumbing system and network: Appliances, drains, showers, tubs, toilets, sinks, faucets, and everything concerning the plumbing is checked for performance.
– Porches and decks: If present, they are checked for any damage or wear and tear that might suggest minor or major repairs.
– Attics: Attics are inspected for signs of pest damage, elemental damage, or any wear and tear that can suggest potential problems sooner than later.
– Roofs: In conjunction with duplex units, the roof is thoroughly inspected for signs of leaks, neglect, or damage that can reflect any repairs needed.
– Gutters: An important aspect to the roof, gutters are checked for performance, and maintenance practiced.
– Chimneys: Thoroughly inspected for sufficient performance and durability.
– Fireplaces: Inspected to ensure the fireplace and chimney are adequately installed and undamaged.
– Interior and exterior doors: Doors are inspected for adequacy and any signs of replacements that are needed.
– Windows: Looking for gaps, cracks, and other problems that are inflicting the glass and/or frame.
– Interior stairways: Checked for structural integrity.
– Bathrooms: Inspected for overall efficiency.
– Kitchens: Inspected for underlining or primary concerns.
Home Inspector Lakeville | Home Inspection (952-583-3701)