Home Inspector Lakeville | Home Inspection (952-583-3701)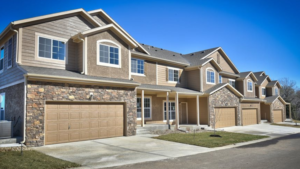 The home-buying process is long and arduous. You often spend months searching for the right Town home before you make an offer and once an offer is made and accepted, you must jump through several more hoops before the sale closes. An important part of the process is the Town home inspection where a professional makes sure everything in the house is functioning properly and identifies needed repairs. You should make a Town home inspection a mandatory part of the home-buying process.
When hiring us to inspect your Town home, our inspector will inspect the following areas of the home:
Foundation
Rain gutters and downspouts
Exterior siding or paint
Electrical panel, light switches, and power outlets
Thermostats and heating, cooling, and ventilation (HVAC) system
Plumbing fixtures, faucets, and water heater
Appliances
Walls, ceilings, and floors
Doors and windows
Stairs, steps, and railings
Porches and balconies
Walkways and driveways
When the inspection process is complete the inspector will do a walk through of their findings with you if you are present for the inspection. We always welcome and recommend you attend the home inspection. From there, they will build you a report with all of the detailed findings along with pictures. All of our inspections are detailed, thorough, easy to read and understand and provided to you within 24 hours.
Home Inspector Lakeville | Home Inspection (952-583-3701)