Home Inspector Lakeville | Home Inspection (952-583-3701)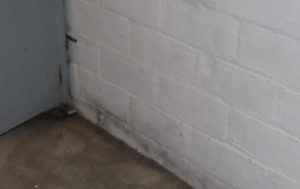 Home inspections are incredibly useful because they are often a deciding factor if a buyer will continue with the purchase. Nobody wants to inherit structural damage or other significant maintenance issues! While every home-buying situation is different, we strongly recommend getting certified mold testing before buying a home. The reason for this is because mold can create significant structural damage to a home if not treated.
When you decide to hire us to inspect your home for mold, we will do a complete visual inspection of all accessible areas of the home, locate potential water penetration and other problem conditions, and search for any visible evidence of mold growth throughout the habitable areas of the property during this inspection. If necessary, devices – such as moisture meters (for detecting moisture) and a thermal imaging gun may be used during an inspection. Digital photographs may also be taken to document your particular conditions.
If the inspector visually sees mold they will recommend a mold test be done in the home to determine the levels and type of mold present. The inspector will take a air sample of the outdoor and indoor air by using a Cyclex Sample, Air-O-Cell's, or Micro 5 Spore traps for spore collecting. This is done to determine if mold spore counts filtered from the indoor air are unusually high in comparison to the mold spore count filtered from the air just outside your property. It also indicates types of mold at the property.
A written report of the inspectors findings, including color digital photos, spore levels and types, and the inspectors final conclusions and recommendations will be e-mailed to you as one final comprehensive report. Only when a professional inspector has reported the locations and severity of your mold problem, and cited the reason for, and solutions to the infestation, can you know what you are up against. Occasionally, mold is found that constitutes a problem for you and your family's health and these problems must be dealt with before they get worse.
Home Inspector Lakeville | Home Inspection (952-583-3701)